About
feel free to jump on board - yay!
please provide minimal info. and basic tagging is love.
(neat-o:  a
nice sorta radio station
)

Dionysos ( /ˌdaɪ.ɵˈnaɪsəs/; Greek: Διόνυσος or Διώνυσος), god of wine, the inspirer of ritual madness and ecstasy.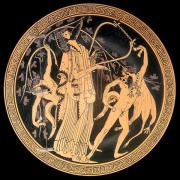 Newer posts are loading.

You are at the newest post.
Click here
to check if anything new just came in.